We provide TV Mounting Service in the Chicago area as well as a wide spectrum of related services designed to optimize your entire Home Theater Experience. In addition to mounting your TV, we can connect external devices such as your cable box, surround sound system, gaming consoles, Wi-Fi, and perform external or internal wire concealing. Proud to be a premier TV Installation company. The following is a list of TV Mounting and related services we can provide to you:

TV Mounting Services $2 per inch: BOOK NOW! TV Mounting starts at $2.00 for every Inch of the TV size. We will connect up to 3 HDMI devises to the TV. We will also turn on the TV to ensure picture and sound works properly. Setting up of internet connection is for the customer via app to set up or controller as it requires personal information and passwords.
TV Wire Concealing Included: External Wire Concealing is included TV mounting service for up to 3 cords. Client must provide the external concealing strip.
TV Unmounting Service $25-$75: $TV unmounting can rang from $25 -$75 depending on size (when booked with a TV mounting).
TV Internal Wire Concealing $145: We provide a State legal electrician regulation wire concealing with fire and safety standard kite with professional installation for $145.00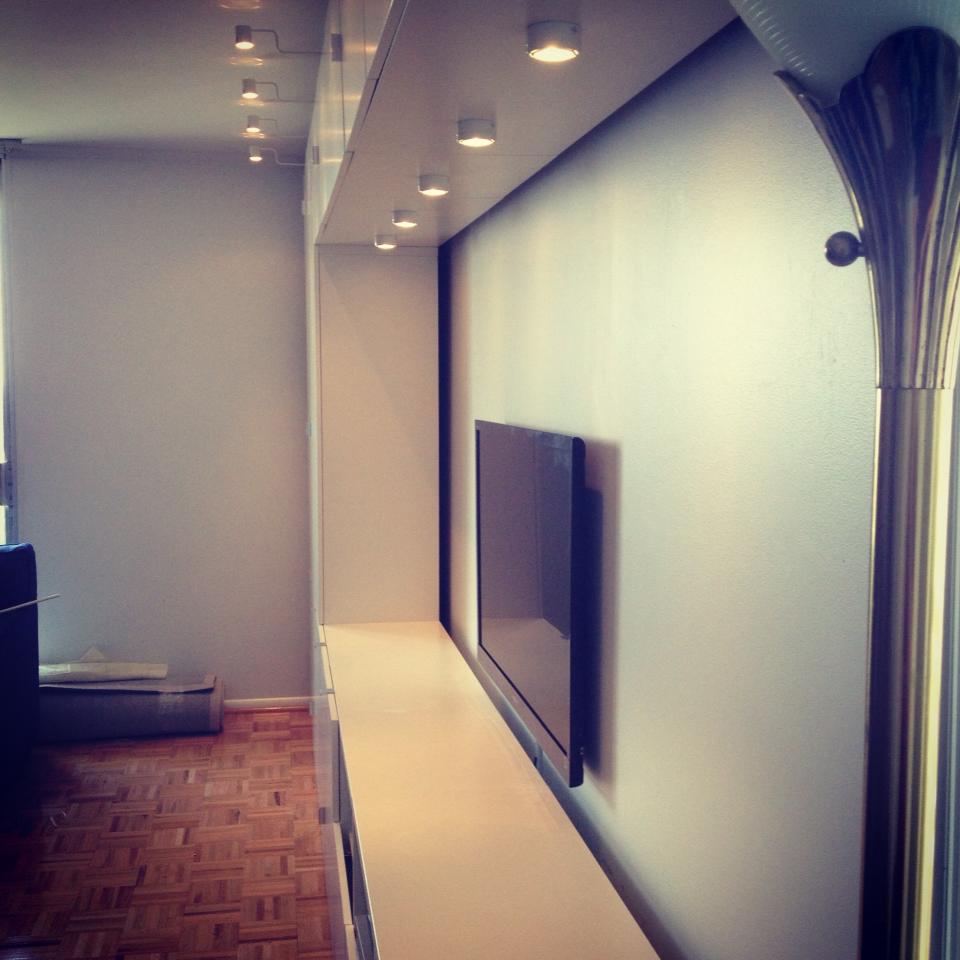 You are encouraged to book your TV Mounting appointment 24/7 via online.
*A credit card processing fee of 3.75% applies to all orders over $999.99, unless paid via Cash or Check.